Many years of experience, individual projects
ISL Innovative Systems Logistics Sp. z o.o. has existed since 2001. We specialize in the design and implementation of automatic shelves for production and warehouses (industry and logistics). The headquarters together with the modern Demo Center automatic shelving show center is located in Krakow, and our offices additionally in Warsaw and Poznań.
We are a manufacturer of automatic Logitower racks for sheet metal warehouses, logs (bars, pipes, profiles), tools, dies, heavy and unusual items. We are the exclusive distributor of Hänel (www.haenel.de) for the rapid picking and storage systems and a TGW distributor for the automatic storage of containers and cartons.
We design individual warehouse solutions tailored to the client's needs. The proposed automatic storage systems include, among others Rotomat carousel racks (rotary racks, circular racks) and Lean-Lift lift racks.
We provide integration of automatic shelves with IT systems. We offer a comprehensive service, from an individual design to installation and professional service, as well as the support of over 70 specialists throughout Poland.
Our systems are used in the automotive, machine, metal, pharmaceutical, cosmetic, chemical, paper, aviation, FMCG, electronic, electronics / household appliances, furniture and many other industries.
Comprehensive service for our clients
Brand distinguishing values: - manufacturer of automatic shelves - exclusive distributor of Hänel in Poland - distributor of mini-load picking systems by TGW - comprehensive operation: design - assembly - service - over 1500 installations in Poland and abroad - over 70 specialists in Poland - integration of racks with any ERP system - warranty and post-warranty service - 3 offices: Kraków, Warsaw, Poznań
Target Market: - warehouses and distribution centers: completion and storage - production: storage of components at assembly lines - maintenance warehouses - tool shops - other special applications: quality control departments (samples), label warehouses, shelves for leaflets and promotional materials, etc.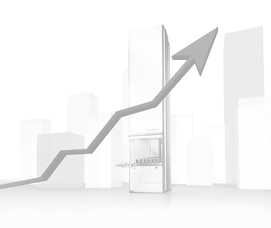 >1000
implementations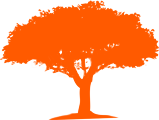 since 2001

Full warranty and post warranty-service

over 70
experts

The sale distributor for Hänel company in Poland
3offices
in Poland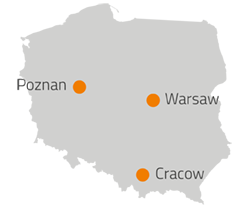 Comprehensive operation
We provide comprehensive operation - from the design to the assembly and warranty service.

Statistics
Every year we are pleased to implement individual projects of automated warehouses for Customers in plenty of industries and a wide variety of applications.
0
installations
automated shelving market leader
0
thousand m2
of saved space
0
million of cycles
of automated shelving Rotomat and Lean-Lift
0
shelving units
the largest installation in Poland
Applications


Production / assembly of components


Quality control department


Maintenance


Tools storage


Fast picking
Industries

Tools storage

Automotive

Chemical

Electronic

Pharmaceutical

FMCG

Machine

Distribution and logistics

Aviation

Cosmetic

Metal